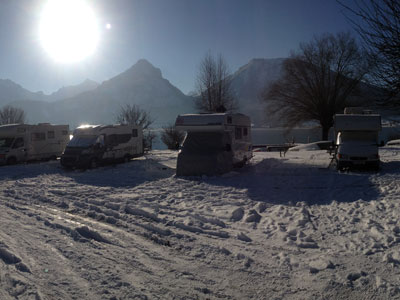 Arrival is possible at any time, the gate remains open.
Check-in is possible on the next day or in the Café.
Electric hook ups are open.
WLAN "Free-Wifi-Appesbach" can be used without password.
The shower facilities are heated and can be used without coins at any time.
Potable water can be refilled with an hose from the dishwashing room.
Diposal is possible at the end of the shower facilities building.
Further information via the reception.