Welcome to Camp Appesbach!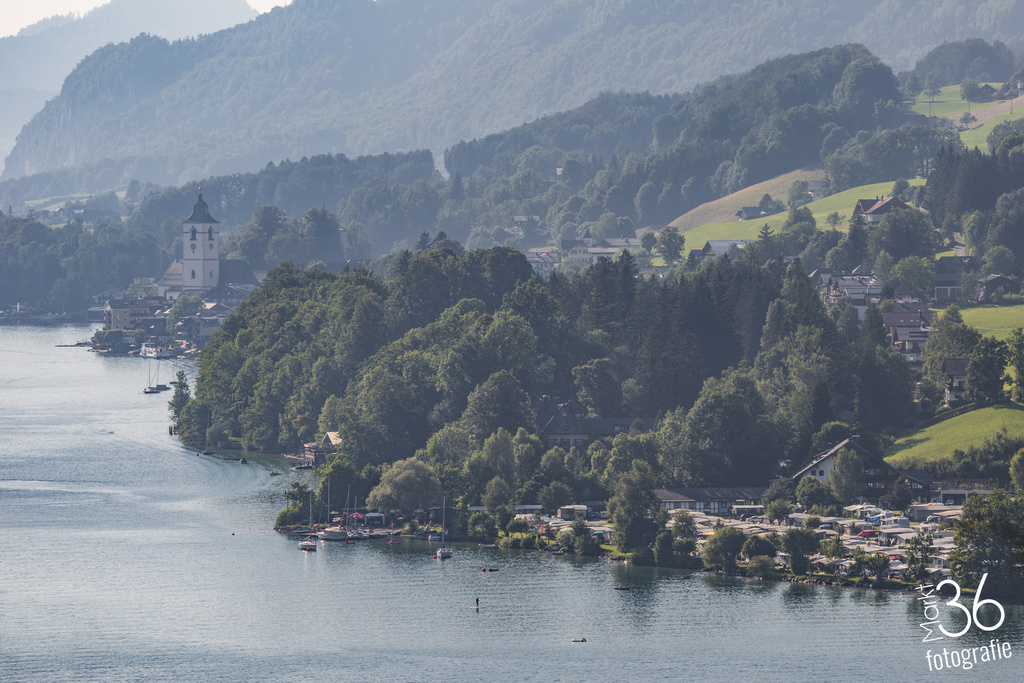 Wake up to nature at your doorstep! Refresh yourself with a jump into the crystal clear lake! Discover new perspectives on nearby hiking trails or simply enjoy one of the many destinations in the historical Salzkammergut region!
Our campsite is situated directly at the lakeside of the Wolfgangsee with free access to the beach, and only 15 minutes walking distance (1 km) from the town center of St. Wolfgang im Salzkammergut.
Relaxing days right by the lakeside await you!

We look forward to welcoming you!
The Peter Family
Good to know

The reception is open daily from 8 am - 12 pm & 1 - 6 pm from Friday - Sunday.
Please note: all our pitches are fully booked from May 25th - 29th.
Our shop is open daily from 7:30 am - 12 pm, as well as 3 - 5 pm on weekends
Our on-site restaurant is open for lunch & dinner every Thursday - Monday from 11:30 am - 9 pm.
Our boat rental & SUP Center is open daily from 11 am - 6 pm (weather permitting).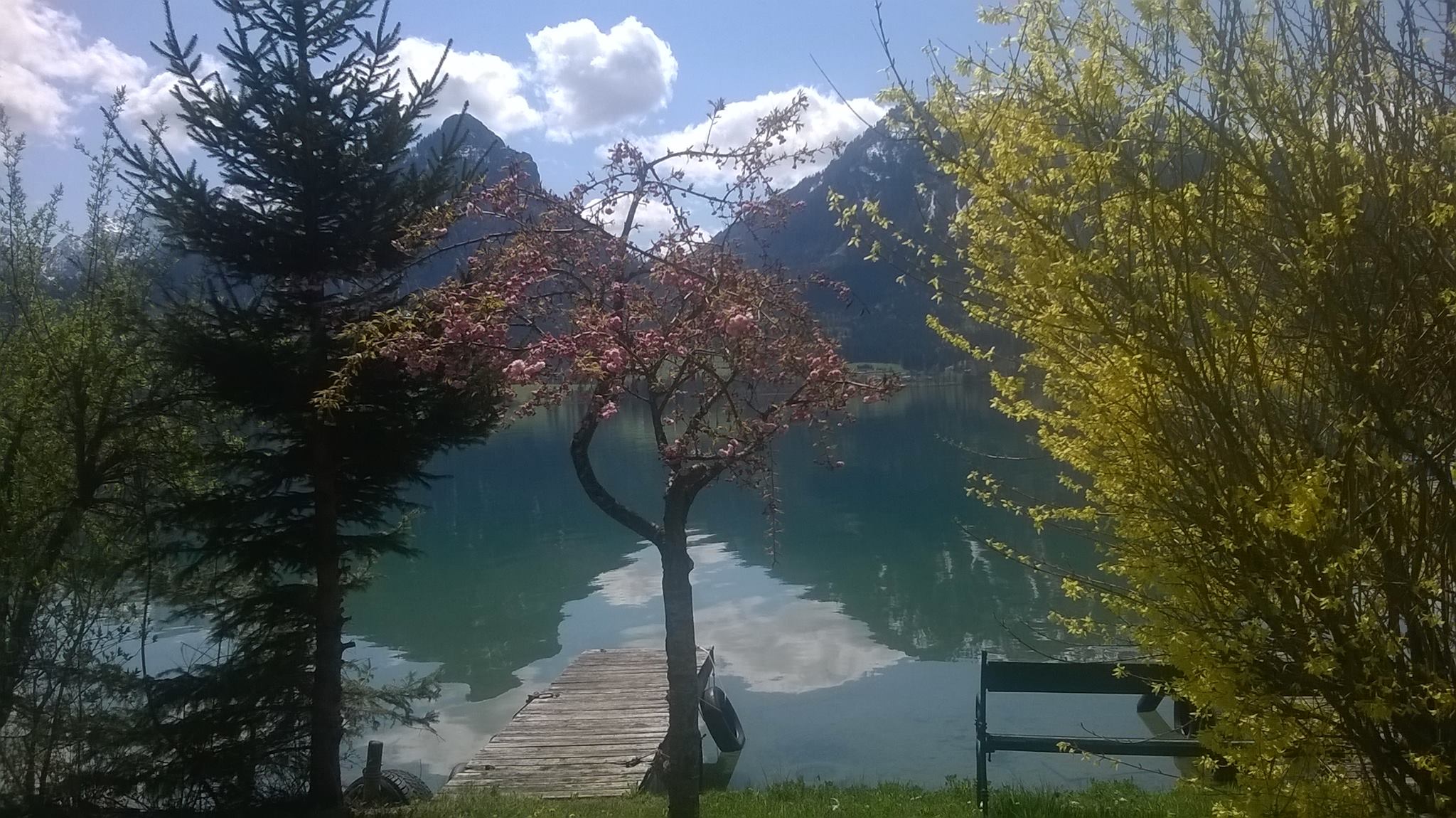 ---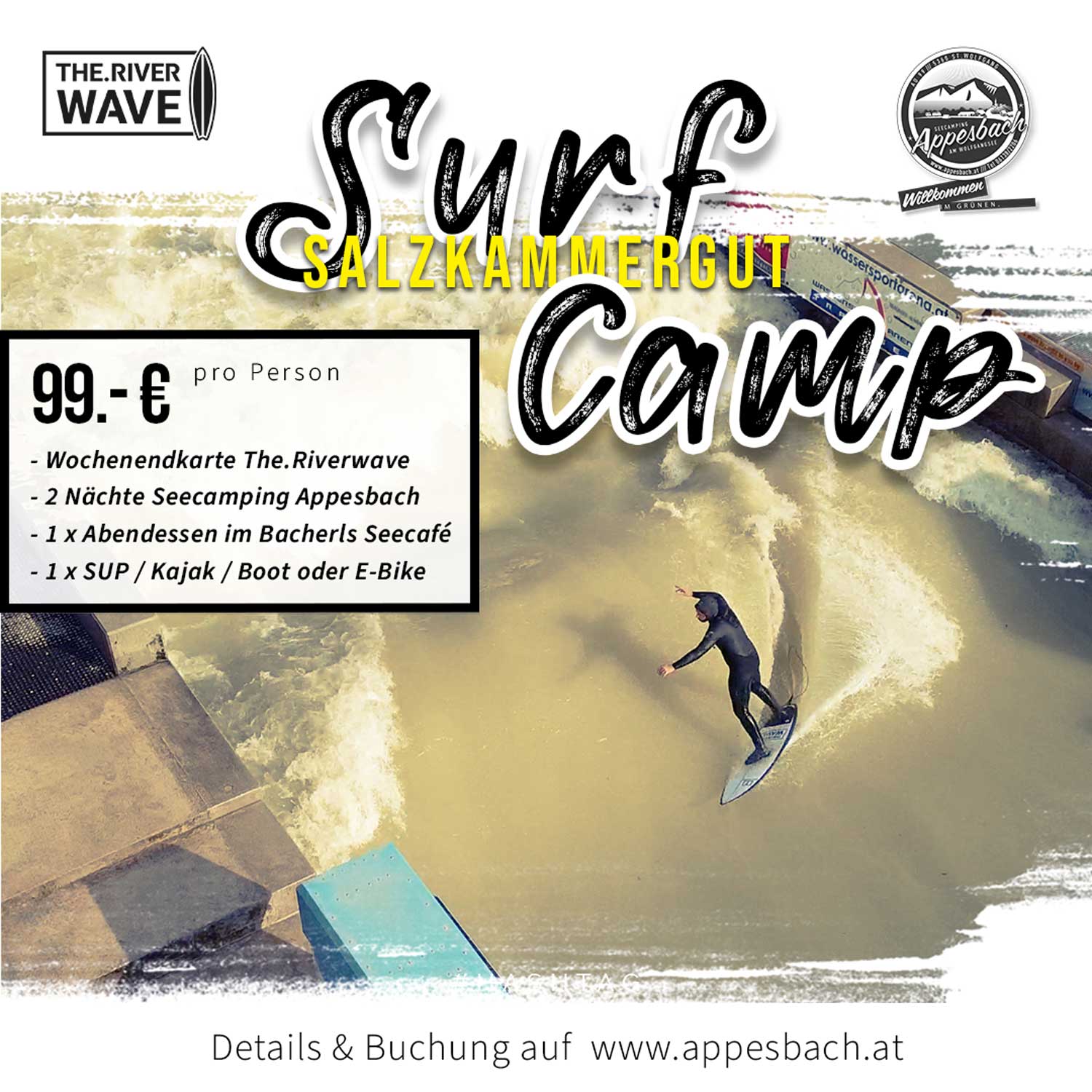 1 Wochenende (Fr - So) Surfen und Campen
Gültig bis 25. Mai 2022
Pauschalpreis 99.- € pro Person
Was ist enthalten:
2 x Tageseintritte für "The.Riverwave" in Ebensee am Traunsee (Sa und So)
2 x Übernachtungen Seecamping Appesbach - St. Wolfgang am Wolfgangsee
1 x SUP-Board oder 1 x E-Bike für 1 Tag
1 x Abendessen im Bacherls Seecafé
- nur 25 Min. Fahrzeit zur Welle
- Möglichkeit zum Trocknen der Neos