Welcome to our campsite!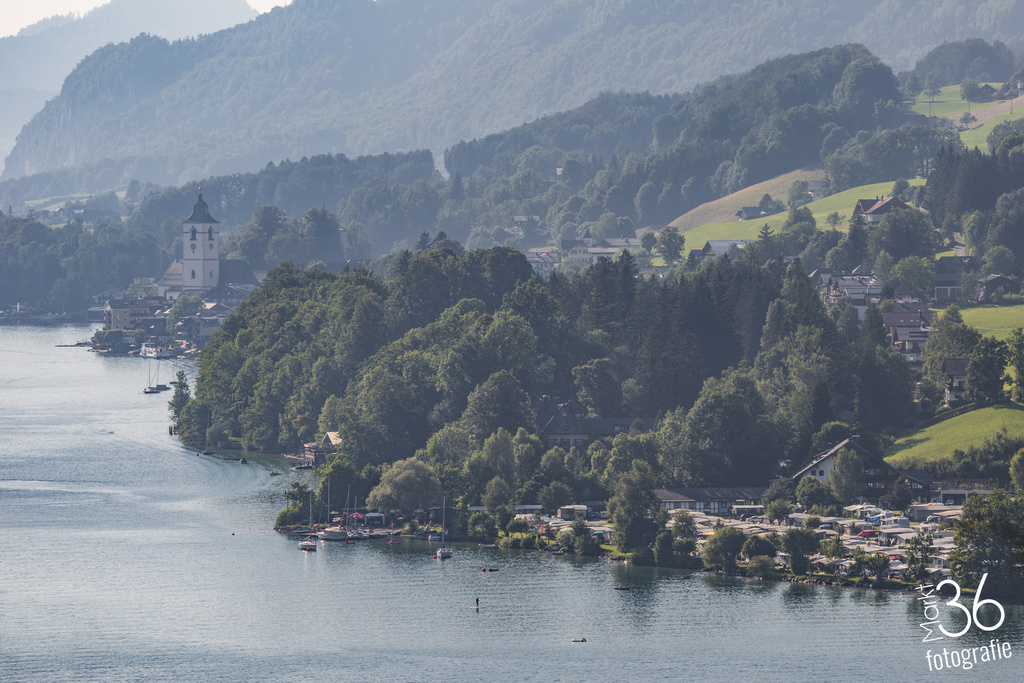 Wake up to nature at your doorstep! Refresh yourself with a jump into the crystal clear lake! Discover new perspectives on nearby hiking trails or simply enjoy one of the many destinations in the historical Salzkammergut area!
Our campsite is situated directly at the lakeside of the Wolfgangsee, with 300 meters of free access to the beach, and only 15 minutes walking distance (1 km) from the town center of St. Wolfgang im Salzkammergut.
Relaxing days right by the lakeside await you!

We look forward to welcoming you!
The Peter Family
| | | |
| --- | --- | --- |
| | Webcam & Weather | |
| | | |
NEWS:

All our numbered pitches and all our rental caravans and tinyhouses are already booked in July & August!
The open field (without reservation) is limited this year due to COVID-19 measures (10-15 pitches)!
Unfortunately we cannot welcome external guests for swimming this year.
Currently, there are no pitches available (July 9th - 9 am)
---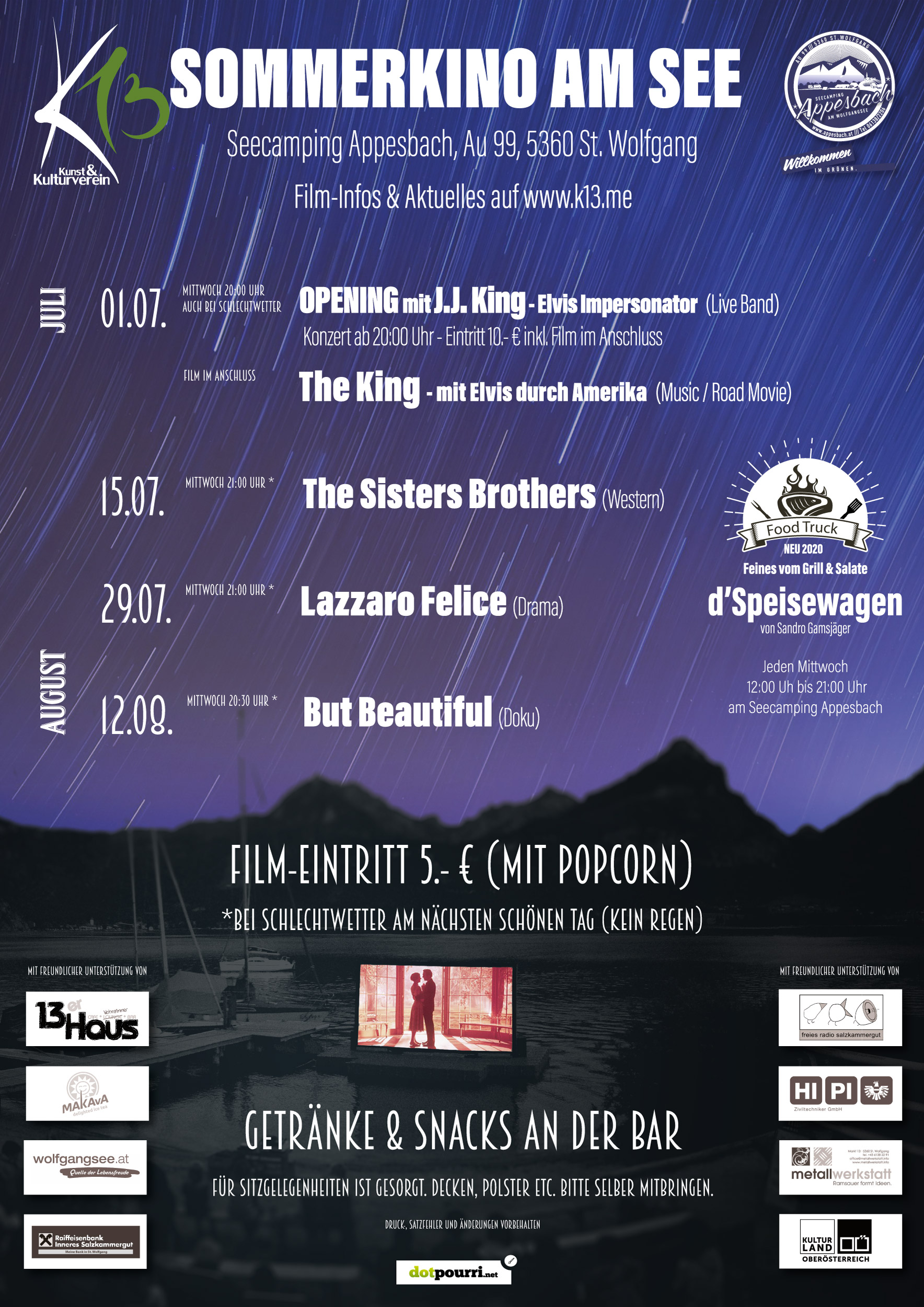 Nächster Termin:
The Sisters Brothers
Western [ F 2018, 121 Min. ]
am Mittwoch 15. Juli 2020

ab 21:00 Uhr | Open Air auf unserer Sommerbühne am Wolfgangsee
Mit außergewöhnlichen Schauspielern wie John C. Reilly, Joaquin Phoenix und Jake Gyllenhaal, die in ihrer Performance über sich hinauswachsen, und in betörenden Bildern vor atemberaubender Landschaft erzählt der derzeit beste französische Filmregisseur Jacques Audiard ("Der Geschmack von Rost und Knochen") nach einer Romanvorlage von Patrick de Witt von den Zwängen zur Gewalt in einer Männergesellschaft, von der Sehnsucht nach bürgerlichem Leben, von der Utopie einer gerechteren Welt, von Menschen als Spielball des Schicksals. Dabei nimmt er den Gründungsmythos Amerikas unter die Lupe und widersetzt sich allen Genrekonventionen.
Eintritt: 5.- € inkl. Popcorn :o)
---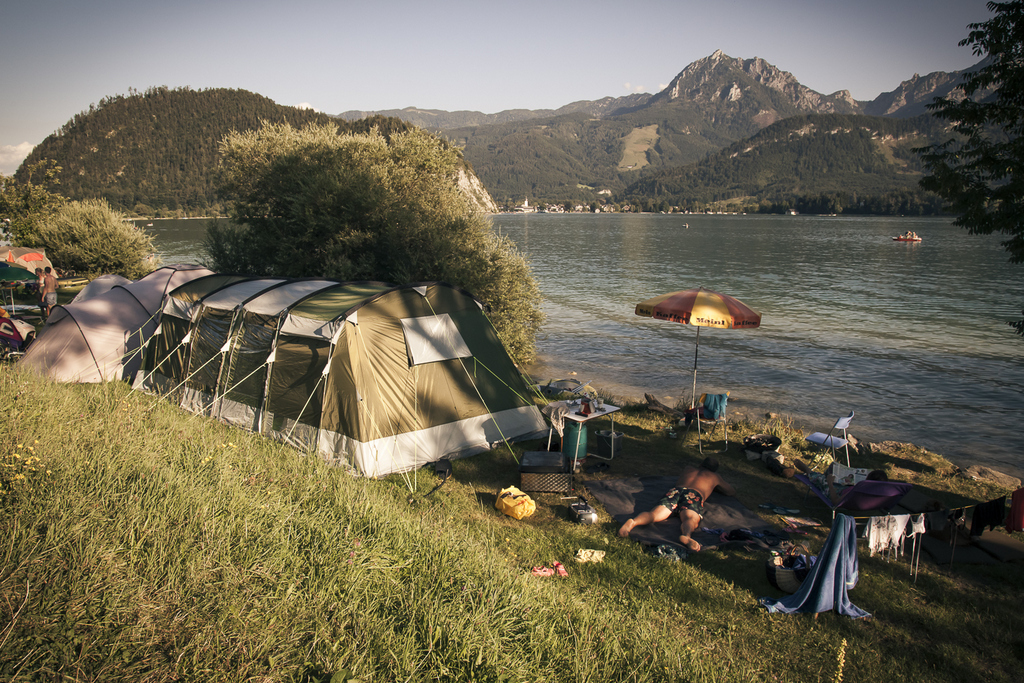 Please consider:
No more reservations possible until August 23rd!
Due to the high demand it is not possible to answer reservation request for 1 or 2 nights.
The camping field (open field / no reservations) is limited this year due to COVID-19 measures (estimated 10 to 15 pitches)!
Opening hours:
- Restaurant open
thursdy - tuesday from 11am until 9pm
kithchen hours from 11:30am - 2pm & 6pm - 9pm
Closed on Wednesdays!
- Shop open
daily from 8am until 12pm
Wed until Sunday in the afternoon from 2pm until 6pm Uhr
- Reception open
daily from 8am until 8pm!
Reserved pitches can be accessed from 1pm.
We are looking forward to be seeing you soon!
Stay healthy :)