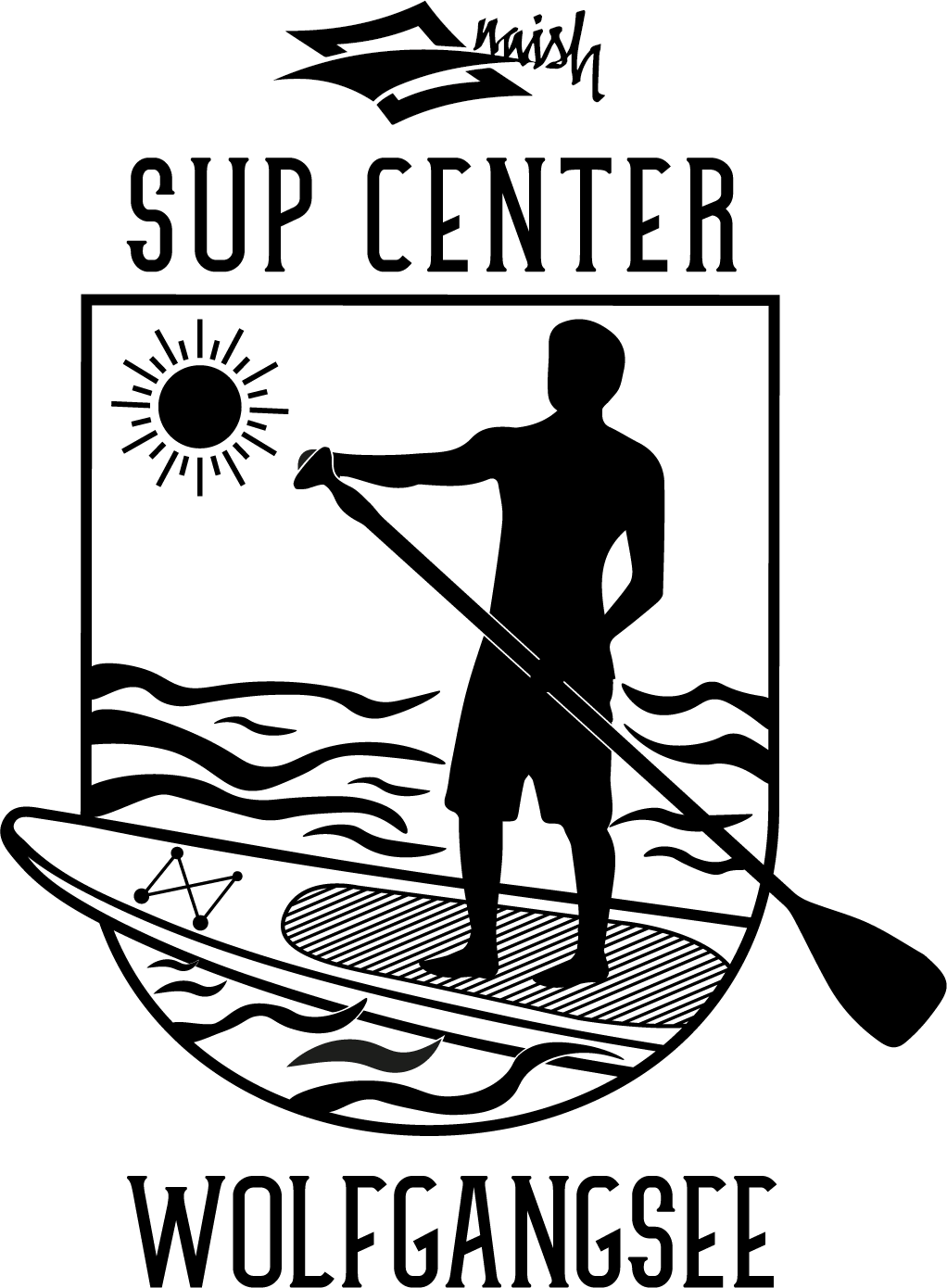 Our Naish SUP Center & boat hire is located directly on Lake Wolfgang, one of the warmest swimming lakes right in the heart of the Salzkammergut region. With Stand Up Paddle boards, everyone can now enjoy a completely new and, above all, fun way to explore the beauty of the lake along the shore, while also doing some exercise!
Stand Up and start Paddling!
SUP Verleih
1 Stunde 12.- €

3 Stunden 32.- €

5er Block 50.- €

10er Block 100.- €

Reservierungen SUP HOTLINE +43 6138 2206 20
Bootsverleih
Elektroboot 19.- € / h

Fischerboot 19.- € / h

Treetboot 14.- € / h

Kanadier (3-4 Personen) 12.- € / h

Kajak (1 Person) 12.- € / h

Kajak (1 Person) 8.- € / h

Courses and Tours
conducted by our certified SUP instructors Franziska Hensen & Vincent Gecmen-Waldeck
General information about tours:

Tours are only available with pre-registration. Incentives, student groups, etc. upon request.
Minimum number of participants 3 persons, max. 7 persons (from 12 years of age).

Tours are not dependent on the weather (except in case of storm / thunderstorm).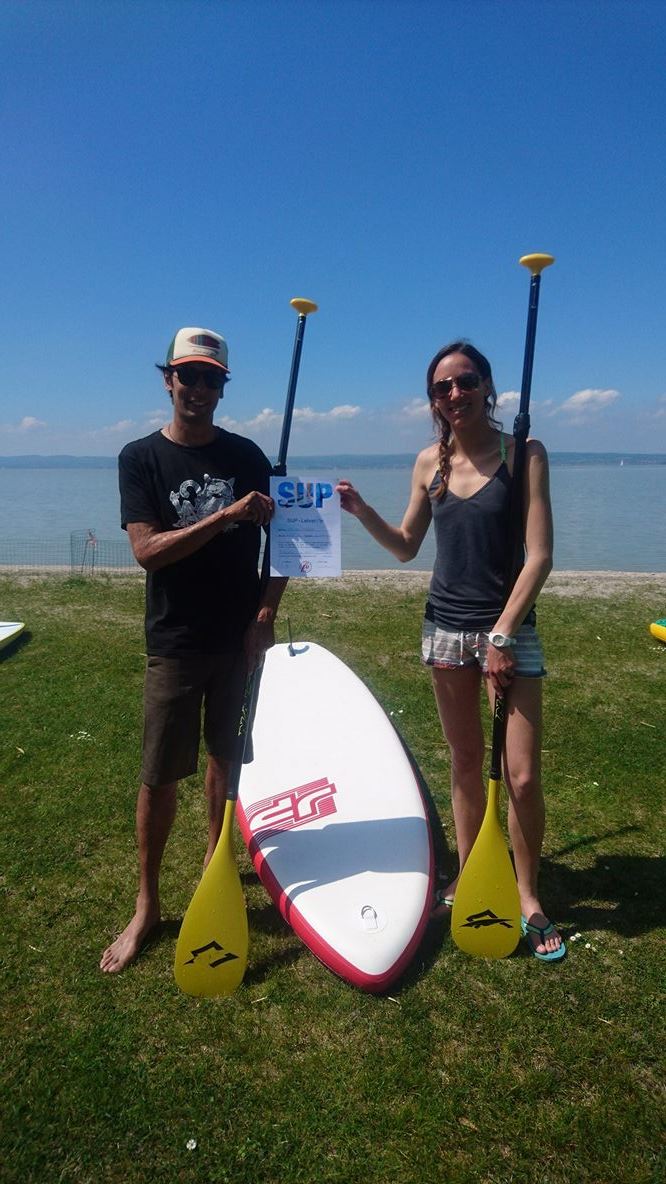 Beginner Tour 1 hour | 35.- €
contents: material knowledge, safety instructions, basic paddling techniques such as curves, deceleration, turning; posture training, etc.
Advanced Tour max. 1,5 hours | 45.- €
contents: posture training, various paddling techniques, etc.
Wake Up SUP 1 hour | 45.- €
Including breakfast at Bacherls Seecafé, our on-site restaurant
Start time: 8 am (pre-registration until 6 pm on the previous day)
Sundowner Tour 1 hour | 35.- €
Including a drink at the SUP center
Start time: around 7 pm (depending on season / please clarifiy with your guide)
Our guided tours allow you to fully immerse in nature and enjoy the beautiful scenery of the Salzkammergut region. A perfect opportunity to unwind and let the water carry you. Our certified SUP instructors are always available to offer helpful tips regarding your posture or paddling technique.
If you are even more ambitious, you will find Stand Up Paddling to be an ideal form of workout - in the middle of nature, right in the open air!
From top athletes like the Austrian Skiing Association (ÖSV), this sport, which was first established in Hawaii in the 1960s, is recognized as a great complementary training. The positive health effects have been confirmed by an independent study. Stand Up Paddling can be an ideal addition to your studio workout :-)
SUP YOGA 2019
SUP Yoga Workshop
offered by Magdalena Grain - lenayoga.at
July
Sunday 7th 6pm – 8pm
Sunday 21st 6pm – 8pm
Tuesday 23rd 6pm – 8pm
Sunday 30th 6pm – 8pm

August
Tuesday 6th 5pm – 7pm
Sunday 11th 5pm – 7pm
Tuesday 13th 5pm – 7pm
Sunday 25th 5pm – 7pm
Tuesday 27th 5pm – 7pm

September
Sunday 1st 4pm – 6pm
Tuesday 3rd 4pm – 6pm
Sunday 8th 4pm – 6pm
Tuesday 10th 4pm – 6pm

Please note the different starting times each month!